our products
The Dordogne, the river that crosses the region and shares its name, allowed vineyards planted by the Romans and developed by monks in the Middle Ages to spread out. Ideally situated on the slopes of the Dordogne valley, sheltered from the influence of the ocean, the vineyards benefit from a particularly favourable climate giving rise to pleasurable, elegant and authentic wines, given variety and richness by the diversity of the landscapes.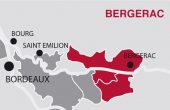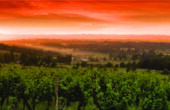 grape varieties
60% Merlot, 30% Cabernet sauvignon, 20% Cabernet franc
winemaking and ageing
This wine is made from grapes meeting the requirements of the organic regulations. The sulphur level is limited and additives used are on the list of authorised oenological products.
food pairings
Serve at between 16 and 18°C. Can be enjoyed throughout the meal.
tasting
Made with respect for the environment within the framework of the organic wine regulations, this wine has a fine red colour of good intensity. Fresh fruits on the nose. Good volume on the palate, pleasantly fruity. Well-balanced.