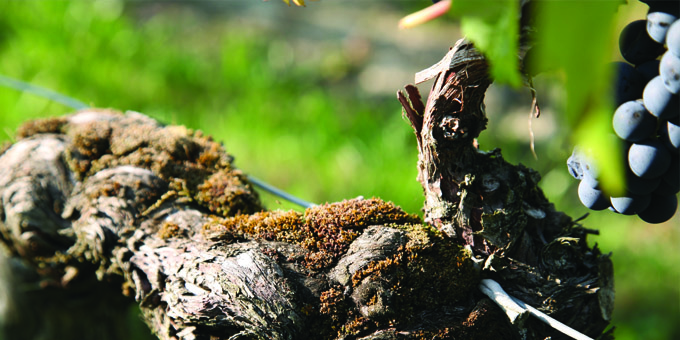 "Defending responsible
and sustainable
viticulture"

Since our creation, the trio of sustainable development:  economy, environment, social has been written into our DNA.
SOCIAL COMMITMENT
WORK WITH RESPECT FOR PEOPLE AND TERROIRS.
The wine cooperative is an economic organisation of growers who share the means of production, transformation and sales of their wines.
These growers, who are both shareholders and suppliers or clients of their cooperative, manage it democratically according to the principle
"one man, one vote" (source : Coop de France).
Most cooperatives go further by adopting the standards ISO 9001 (organisational process) or Sécuricave (safety in the workplace).
ECONOMIC COMMITMENT
CONTRIBUTE TO PRESERVING THE REVENUES OF SMALL PRODUCERS, BY DEFENDING THE IDEAS OF SOLIDARITY AND SOCIAL COHESION.
All the cooperatives are rooted in the agricultural production regions of their members. A major part of the economic and social fabric, the wine cooperative model thus maintains professional and collective life in rural zones. (source : Coop de France)
ENVIRONMENTAL COMMITMENT
PARTICIPATE IN THE SUPPORT OF INTEGRATED VITICULTURE, TO LIMIT THE IMPACT ON THE ENVIRONMENT AND CONSERVE NATURAL RESOURCES.
Most of our cellars have developed the ISO 14001 (control of the environmental impact of their activity) and participate in the Agri Confiance. The growers practise responsible vineyard management while the cellars control their production.
Agri Confiance,
symbol of the
commitment to
sustainable
development and quality.

This commits cooperatives (food and agri-food, all sectors together) in the following initiatives:
– Environmental through the application of the standard NF V01-007
– Food quality and safety (IFS, BRC, ISO 22000 and HACCP for product traceability). The commitment is total at each stage in production: from the vineyard plot through to bottling.
How to recognise a product that carries these values?
1- THE SIGNATURE SELECTION PRODUCTA VIGNOBLES on our wines carries the values of the cooperative system and the assurance that the product has followed our  "quality process".
2- THE "GROWER'S" CAPSULE indicates that the wine comes from an independent grower or, in our case, a grower-member of a cooperative.
3- THE  AGRI CONFIANCE LOGO goes further in terms of commitments, to environmental aspects in particular.