our products
CHATEAU TROUSSAS
The Médoc appellation comprises a wide variety of soil types, including sand, gravel, clay, stones and pebbles. The wines of the Médoc are all produced by blending different grape varieties and from this marriage come the richness of the wines, the excellence of the vintages and the exceptional qualities which have made the region's reputation. The Cru Bourgeois appellation is reserved for wines of high quality.
Château Troussas was part of the 1932 classification coordinated by the Bordeaux brokers, which listed 444 Crus Bourgeois under the authority of both the Bordeaux Chamber of Commerce and the Gironde Chamber of Agriculture. This list was used for more than 70 years as the reference for the commercial use of this pretigious category. Today, Château Troussas is planted with 13ha of vineyard: 60% is Merlot, 30% Cabernet Sauvignon, 9% Cabernet France and 1% Petit Verdot. Planting in wide rows and the care given to the vines through secondary bud removal, leaf removal, shoot removal and bunch thinning have allowed the wine of Château Troussas to excel and confirm its status as a Cru Bourgeois after several years of absence from the selection. The owners, Gilles and Marie- Laure Ferris, have taken up the reins of a family estate that they are developing with an eye to excellence, in collaboration with their consultant winemaker and their cellar master.
CHATEAU TROUSSAS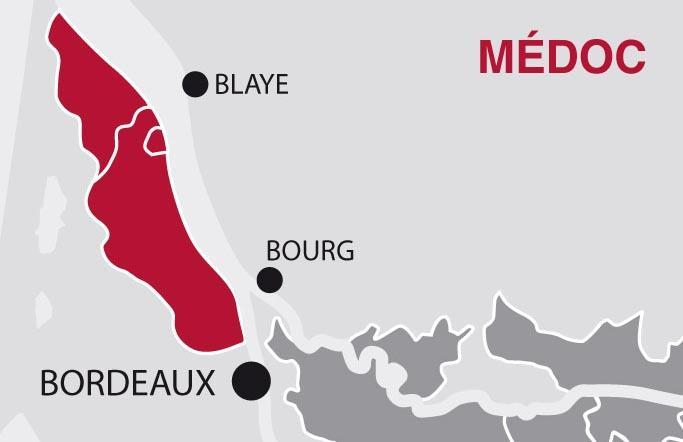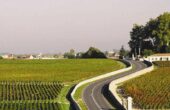 grape varieties
55% Merlot, 37% Cabernet sauvignon
winemaking and ageing
Destemming and crushing of the grapes. Alcoholic fermentation at controlled temperature with selected yeasts and maceration of the skins. This step takes about 4 weeks to provide a wine for ageing, rich in tannins.
food pairings
Serve at between 16 and 18°C with meat and cheeses.
tasting
Very good intensity of colour. Ripe fruit on the nose, with intense grilled and cocoa oaky notes. Rich palate with good structure and well-integrated tannins that soften after several years. A wine with ageing potential.