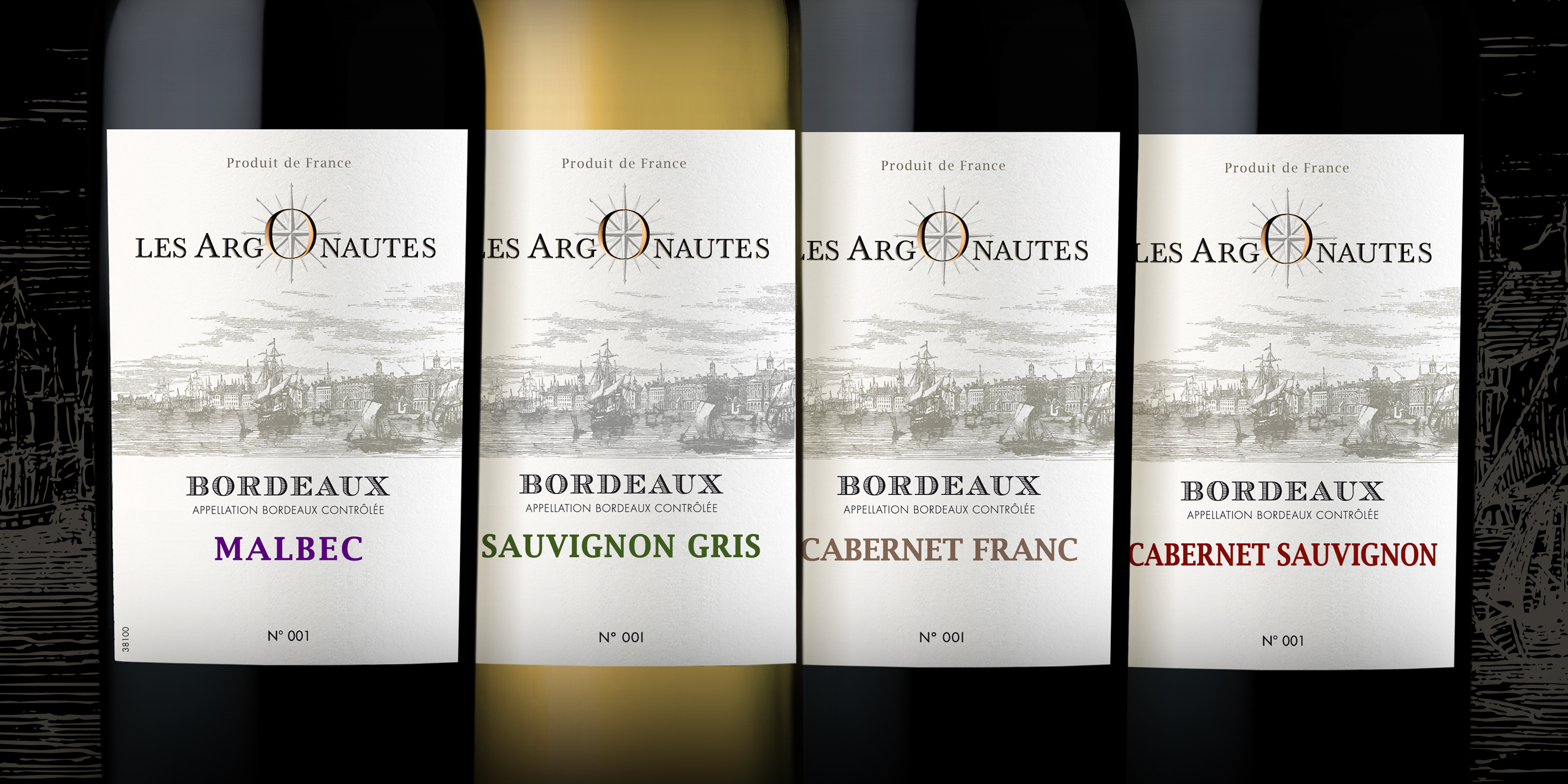 Les Argonautes, an original range !
In order to meet a need to stimulate the consumer in search of diversity, Producta Vignobles is innovating with the introduction of a range of varietal wines called Les Argonautes, expressing the full richness of its terroirs.
Why Les Argonautes?
"Like Jason in search of the golden fleece from his boat called the Argo, we are searching for excellence that goes beyond the preconceived ideas of Bordeaux wine. Our research has therefore been directed towards grape varieties that intrinsically bear the taste characteristics that are both unique and faithful to the terroir of Bordeaux. This is how the Argonautes range expresses the full richness of its grape varieties through its Malbec, Sauvignon Gris and Cabernet Sauvignon cuvées. "
By resurrecting old grape varieties and offering this range with historic connotations, Producta Vignobles is highlighting its approach to the preservation of heritage. In addition to this idea of experimentation, Producta Vignobles is avoiding uniformity of taste and is targeting a niche of knowledgeable consumers by numbering its bottles.
As in the Greek myth, where Jason is required to surpass himself, Producta Vignobles is highlighting its heritage, its terroir, its know-how and offering a unique range!