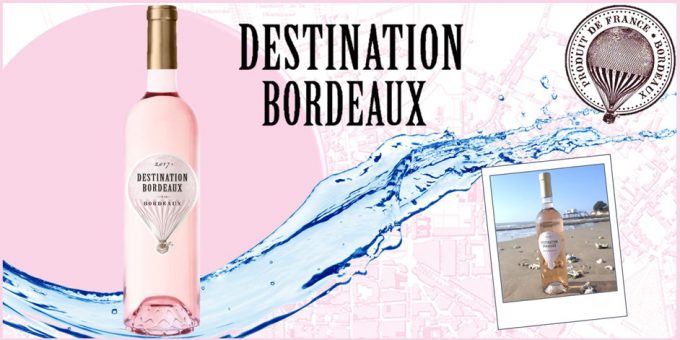 DESTINATION BORDEAUX, THE NEXT GENERATION BORDEAUX !
Producta Vignobles is modernising the image of Bordeaux rosé and meeting consumers' expectations by launching DESTINATION BORDEAUX. This next-generation rosé aims to be different, modern and attractive on the shelf.
Combining lightness and conviviality, this "Made in Bordeaux" product is much more than a Bordeaux Rosé, it is an invitation to travel. In addition to immersing the consumer in the vineyards of Bordeaux, DESTINATION BORDEAUX makes subtle reference to the world of Jules Verne.
ITS ADVANTAGES :
Pale pink colour.
Aromatic, fruity and full of freshness on the palate.
An extra-white bottle with an engraved punt, like a jewel.
Differentiating and light labelling (unique cut-out shape).
A matching capsule to complete a harmonious package and play on the detail.
Developed by our winemakers, Destination Bordeaux is the result of long reflection by our teams to meet consumers' expectations and modernise the image of Bordeaux rosé.
With this "Made in Bordeaux" rosé, forget convention and journey towards a new destination !