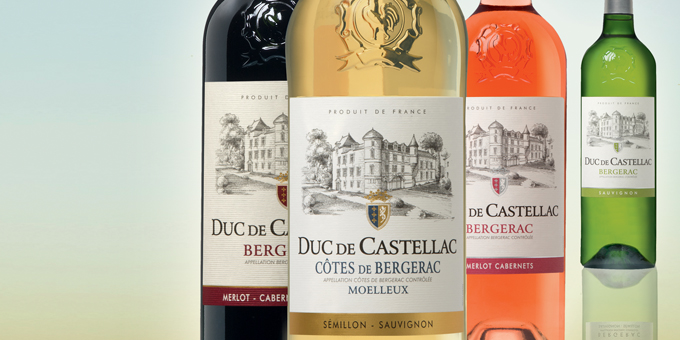 Duc de Castellac, from Bergerac !
Duc de Castellac is a pleasurable wine for sharing, a range of modern wines, fruit driven and very lightly oaked.
The château shown on the labels is the Maison de Peyrarède, a private mansion in Bergerac belonging to a rich family of traders. It is even said that Louis XIII spent the night there.
Appreciated throughout Europe, the wines of Bergerac accompany the humanism of Montaigne and La Boétie.
Later, they inspired Cyrano with his flair and panache.
Product Sheet – Duc de Castellac – Côtes de Bergerac Moelleux