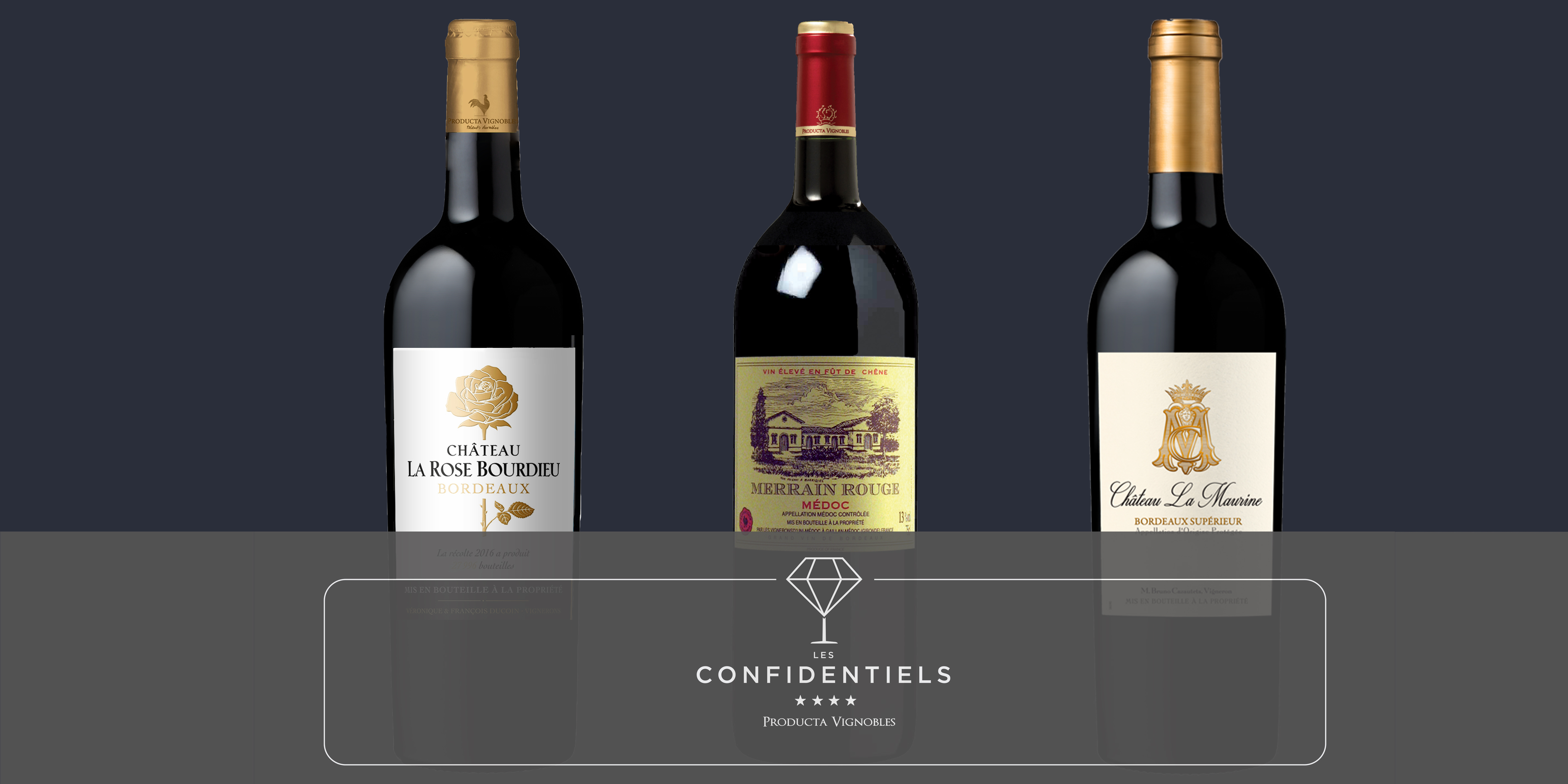 Les Confidentiels, premium range
2020 COLLECTION
For the end of this year, we have put together a selection of wines rated highly in the Guide Hachette, for the 2020 edition of the LES CONFIDENTIELS case.
Château La Maurine: This Bordeaux Supérieur has been produced by the Cazautets family for 5 generations. The château draws its qualities from land charged with history.
Merrain Rouge: This authentic wine is the leading Médoc brand in large retail distribution in France. It is produced in the largest barrel cellar in the Médoc.
Château La Rose Bourdieu: The Ducoin family has been running this château since 1870. Its vineyard in a single block gives birth to a unique wine, which for 10 years now has met the requirements for organic agriculture.
2018 COLLECTION
Producta Vignobles and Fauchon have got together to offer Les Confidentiels 2018. More information… 
2017 COLLECTION
In 2017, Producta Vignobles is segmenting its offer by presenting its premium range "les confidentiels". The products presented (either from the existing offer or new creations) put the spotlight on the know-how of our winemakers and the unique blends created within each terroir.
Discover our premium range at the 2017 Prowein and Vinexpo fairs or get in touch with your contact at Producta Vignobles.