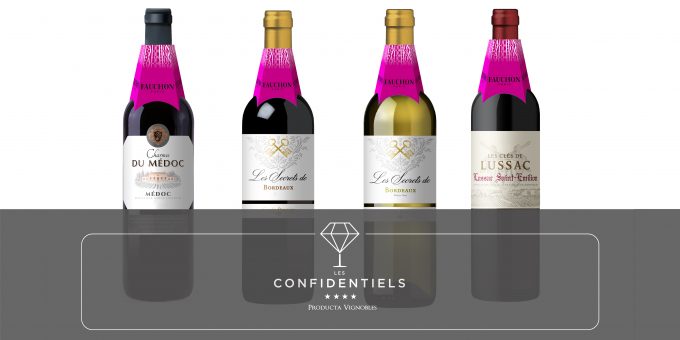 AN UPMARKET PARTNERSHIP
Producta Vignobles and Fauchon have got together to offer the enjoyment of a gourmet experience with a unique range of wines!
With this partnership, Producta Vignobles and Fauchon are offering a Bordeaux, Lussac Saint-Emilion & Médoc in response to the consumer's wish to move upmarket.
Created and blended by our winemakers, these products are the fruit of a search for the best wines made from unique blends. This remarkable range, with its striking premium packaging, makes super premium available in retail !